GRI Equity
People
Friends & Advisors * Acknowledgements
Tom Butler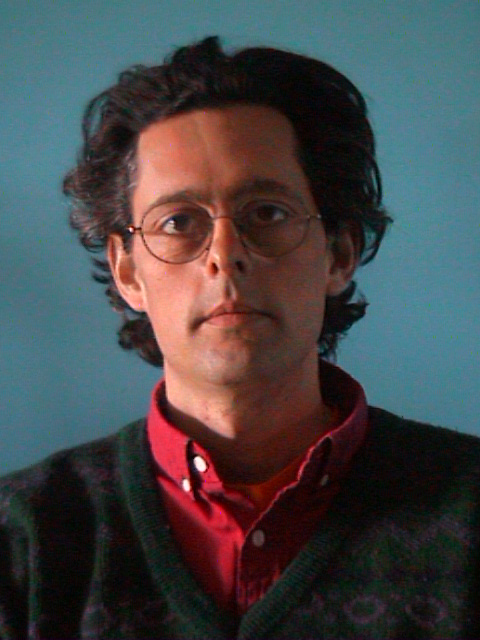 I have over 15 years' finance and management experience, including professional venture capital and entrepreneurship. My particular interest and expertise is in venture capital and holonics. I also work at Ballin Temple, a rural leisure enterprise, and Astraea, the web-based knowledge enterprise delivering whole systems research and technology, of which GRI Equity is part.
Previously I was responsible for building the Mekong Region business of Crosby Asset Management, a venture capital manager in Asia, which I was with for 5 years including managing the Thai office during the Asian financial crisis. I had also helped start up the Hong Kong Industrial Technology Centre, a technology incubator, and had initiated Indosurya Securities' venture capital business. I started in Asia helping the Managing Director of Morgan Stanley Asia, a full service investment bank. My first job after leaving Wharton undergrad was to manage the turn around of Berkshire Equitation Centre, a small horse livery business. I got hooked on venture capital in 1986 when I met a partner of Baring Brothers Hambrecht and Quist, a venture capitalist, where I then spent a few weeks working the following summer. I also got some experience in the backoffice of SG Warburg, a securities house, and MacFarlanes, solicitors for a few summer weeks.
Other roles include personal and organisation transformation, lecturing finance (EMBA), venture capital training (IAPEI), growing organic food (certified Demeter and IOFGA). I once was a windsurfing instructor. My qualifications include an MBA from IMD, BScEcon (Finance) Wharton Business School. I'm married and enjoy 4 children.
| | | | |
| --- | --- | --- | --- |
| 2005 | 1996 | 2001 | 2005 |
| c. 1978 | 1993 | 2004 | 2005 |
Friends & Advisors are an important part of our sustainable business model. By sharing opportunities among pre-screened people and groups who empathise with our business objective we can keep overhead low and productivity high. There are many people involved in GRI Equity indirectly, and we are grateful to them for their involvement.
Friends & Advisors
A number of people and companies work with us on an ad hoc basis and may be used by our partners for specific expertise and projects. The people noted below have an ongoing or recent role with us. (Please see note.)
Rhadames Killy
Rhadames' expertise in contract law is enhanced by his admission to both California and French bars. He has special expertise in personal and intellectual property licensing and joint venturing,related merchandising and television rights, and particular experience with sports properties.
You may contact Rhadames through us.
Sujarit Israngkura
Sujarit is Vice President of ACAP Advisory PCL, a corporate finance advisory firm based in Bangkok. He is experienced in negotiating restructurings, including recapitalisations and mergers and acquisitions, both with ACAP and Rabobank. He has valuable venture capital experience, including investing during the Asian Crisis with Crosby Asset Management, and has a wide business perspective in Thailand. He is the founder of Thailand's leading Apple service and supply business. He has been a special advisor to a key Minister attached to the Prime Minister's Office.
You may contact Sujarit through us.
Ursula Morrish
Ursula is a communications and media manager with a wealth of international experience who has pioneered the introduction of CSR for clients. She has successfully built strategies and campaigns for leading businesses in traditionally conservative industries of banking and leisure/drinks. She received the Clarion IVCA award for CSR at the Houses of Parliament, UK in 2004.
You may contact Ursula through us.
Pakpoom Vallisuta
Pakpoom is the senior partner of The Quant Group, a corporate finance advisor, which he founded in 1998 in Bangkok. After spending five years as an engineer with UNOCAL and Hewlett Packard, Pakpoom began his career in financial services as an investment analyst at Smith New Court, an affiliate of N. M.Rothschild, which is now part of Merrill Lynch & Co. After this he joined Nomura where he held various positions including chief market strategist & head of research for the Thai market and senior vice president & head of investment banking. Prior to founding The Quant Group, Pakpoom was the managing director of a Thai securities firm.
Pakpoom holds a computer engineering degree from Washington University (St. Louis) and an MBA from Duke University's Fuqua School of Business. He is a frequent speaker on the subjects of economics and finance at MIT and the University of Chicago. Pakpoom currently teaches investment banking and finance in the MBA program at The Assumption University Graduate School of Business.
You may contact Pakpoom through us or visit www.TheQuantGroup.com.
Marc van Strydonck
Marc's dynamic career has evolved from an interest in agronomy to encompas financial markets for agricultural products. He has broad experience in business development, corporate finance and project finance.
Currently he is a director for EBRD with a special responsibility in bioenergy investments. Previously, he was the Director of Structured Commodity Finance for Rabobank International, London. He also has operations experience in emerging markets with multinationals and NGOs. He has worked in Central America, Africa, Eastern Europe and Asia. He has a master's degree in Agronomy and Business Administration. He is fluent ian three European languages and has some familiarity with three others. Married with children he is an enthusiastic amateur sailor and currently lives in a century old boat in the centre of London.
Please contact Marc through us .
Note:
Please note that the people presented here are associated with GRI Equity in a personal capacity only. There is no endorsement, explicit or implied, by any other organisations for which they might work or with which they might be affiliated. Background information is given to describe the interests and expertise of people only. Where conflicts of interest might arise, notification is made at the earliest time possible and restrictions on communication are made as appropriate.
Home * About * Resources * Investors * Entrepreneurs * Members * Admin